Randy Crumpton and Black World Cinema presents
ShortCutz—a short competitive film series
ShortCutz — Started in July, 2012, this short film series brings support and recognition to a rich selection of short films, produced by diverse voices (filmmakers) committed to telling contemporary stories rooted in an African American perspective and presence.
Interactive & Competitive - Audience members will participate in a post-screening poll and select the best short. The winning filmmaker will be awarded a cash prize of $250.00.
ShortCutz welcomes submissions from promising and established filmmakers. Submissions are accepted year-round and will be selected by industry professionals.
For more information on submitting a short film email: randy_shortcutz@blackworldcinema.net
Oct 10th, 7pm
ICE Lawndale 10
3330 W Roosevelt Rd
Admission: $6.00

Oct 11th, 7pm
ICE Chatham 14
210 W 87th St
Admission: $6.00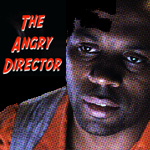 This Ain't Yo Movie, 2012, 6 min
directed by Derek "Pretty Boy" Dow
"This Ain't Yo Movie" by Chicago native, representing Englewood, Derek "Prettyboy" Dow, fast forwards through all the foo-foo about the glory of being a film director to show that the director's seat is sometimes like a pressure cooker. When the whistle blows, somebody's goose will be fried. The life of a director is a complicated tango, balancing sanity, satisfaction, control-freakism, and madness.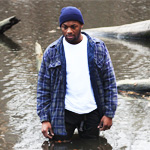 Swimming Lesson, 2012, 9 minutes
directed By: Christine List & Shahari Moore
Swimmin' Lesson uses poetic lyricism and powerful imagery to delve into one man's memories of life before Hurricane Katrina. With a powerful performance by Kelvin Roston, Jr. portraying a young father tormented by tragedy and music composed by Yosef Ben Israel, Swimmin Lesson evokes a range of emotions and grapples to humanize an inhumane event.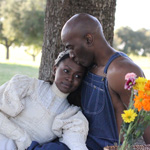 Saudade, 2012, 9 min
directed by Evita Castine
A haunting, atmospheric tale of a woman encountering visions from a dark past. A tale of love across time, experience and memory.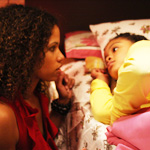 Mission Mom Possible, 2011, 9 min.
directed by Morocco Omari
Under the cover of night, Special Agent M.O.M. must complete one of the riskiest missions known to all mankind. One Mom. One Mission. Mission:Mom-Possible.
This story, loosely based on some actual events, is a fresh take on the lengths parents will go to preserve special childhood memories for their young ones.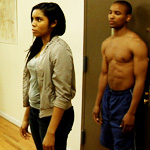 Close, 2012, 7 min
directed by Tahir Jetter
One night after a casual 'visit', Angela is all but ready to leave Derek's apartment. Derek, however, is determined not to let her go without a fight.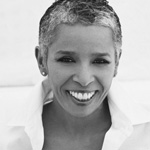 Tuesday Morning Ride, 1995, 35 min
directed Dianne Houston
Tuesday Morning Ride tells the poignant story of two elderly sharecroppers. Its director, Dianne Houston, was the first black woman to be nominated for an Oscar for directing.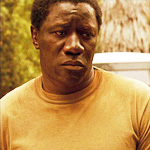 Kwame, 2012, 24, min
directed by Edward Osei-Gyimah
Kwame - A reclusive and emotionally tortured man learns to come to terms with his traumatic past and the feelings of guilt he has over his father's death as he finds compassion for a troubled young woman struggling with her own demons